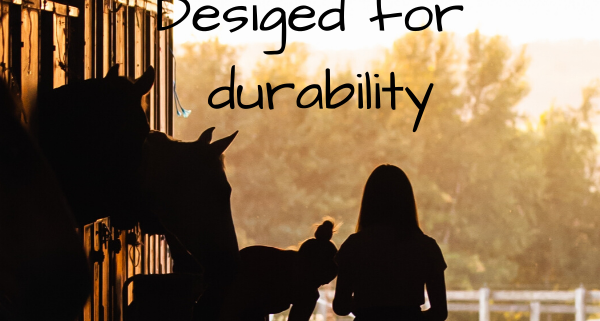 Horses are usually gentle giants. Anybody that has spent much time around horses knows how caring and cautious they tend to be, but equipment is always going to take a few knocks and bumps over time.
That's why it's important to invest in equipment that is designed for durability, and capable of taking a bit of rough and tumble. Whether it's your buckets, specialist feeders or storage solutions, it's worth finding a supplier that understands the realities of the equestrian lifestyle.
Here at ned & fred, we manufacture all of our products in-house. This means we're in control of the process from the design through to quality control and testing – making sure our products only hit the shelf when they meet our stringent standards.
What's more, we are animal lovers by nature. We know that it's not just the longevity of our products that's important – fragile equipment can break in ways that create sharp edges or even shards that can enter horse's food.
All ned & fred products are rotationally moulded – a plastic forming process that relies on time, temperature and rotation. The benefits of rotationally moulded products include:
Inherently durable – rotational moulding adds no unwanted stress to the plastic
Double-walled structures – lending additional strength where necessary
Long-lasting
Designed to accept metal inserts like handles without introducing structural weaknesses
This is why you can trust ned & fred products to last the test of time, and never endanger your horses. When it comes to buying equipment for the stables, quality is everything. Purchasing from an in-house manufacturer that understands the day to day realities of equine life will lend you invaluable peace of mind, and keep your horse happy and healthy.
Trot on over to the ned & fred horse shop to check out our products: https://nedandfred.co.uk/horse-shop/
https://nedandfred.co.uk/wp-content/uploads/2020/06/Designed-for-durability.png
800
600
TechnicalMarketingPR
https://www.nedandfred.co.uk/wp-content/uploads/2018/09/logo-1.png
TechnicalMarketingPR
2020-05-12 15:23:45
2020-06-12 15:33:56
Designed for durability – equine equipment that you can count on