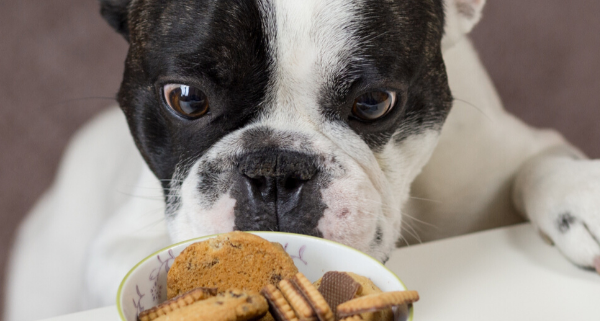 For us humans, they say breakfast is the most important meal of the day. However, when it comes to feeding time for our pups, we know that this is the time that they value (maybe even more so than going for a walk)!
Whether you've got a greedy guzzler or a neat nibbler, it is a proven fact that stooping down to eat isn't good for your dog's digestion, particularly if you've got a big dog or a senior who struggles when bending.
That is why we're introducing our raised dog feeder.
This dual purpose feeder not only makes feeding time even easier for your dog and better for their digestion, but the inner cavity can store dry food which is particularly useful if you're travelling with your pup.
Available in six different sizes depending on your dog's breed, this raised feeder will improve the eating and drinking angle, promoting a healthy neck and particularly supporting those older dogs with arthritis.
Taking a standard size stainless steel feeding bowl to ensure you can maintain your regular portion sizes, this raised feeder is durable and suitable for indoor or outdoor use. The white marble design makes this ideal for any dog and we even offer free delivery on all our products, so what are you waiting for?
If you want to support healthy digestion and neck strength for your dog, our raised feeder may be just the thing! View it here: https://nedandfred.co.uk/product/dog-feeder/
https://nedandfred.co.uk/wp-content/uploads/2020/07/Raising-the-bar.....png
800
600
TechnicalMarketingPR
https://www.nedandfred.co.uk/wp-content/uploads/2018/09/logo-1.png
TechnicalMarketingPR
2020-06-16 09:03:00
2020-07-01 09:06:42
Raising the bar at feeding time